Dilli Haat Delhi-Timings, Entry Fees, Location, Facts
Dilli Haat Delhi -Timings, Entry Fees, Location, Facts:The History of dillihaat tells us that it was established and opened in 1994 with the joint venture of Delhi Tourism (DTDC), D.C (Handicrafts), NMDC, D.C. (Handlooms) and Ministry of Tourism and Textile, Government of India.In 2003 this market became accessible to all the tourists and it also had bathroom that was made accessible at the same time.Delhi has two such markets one is Dillihaat and another one is Pitampura. Both the markets are developed by DTTDC.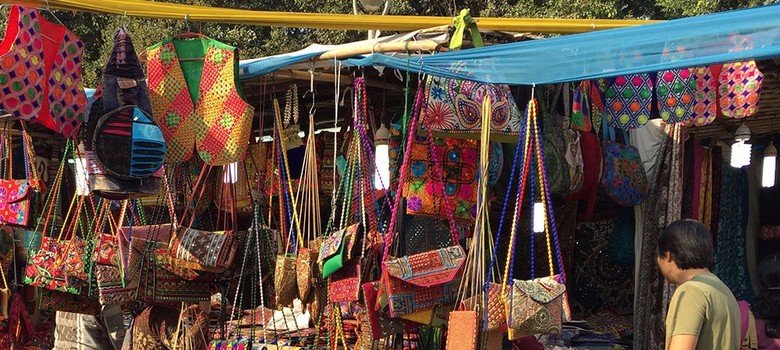 Dilli Haat Delhi-Timings, Entry Fees, Location, Facts
The Dillihaat, is an open aircraft bazaar cum food plazasituated in Delhiand run by Delhi tourism and transportation development corporation (DTTDC).  There are two similar bazaars in Delhi, one is placed near the All India Institute of Medical Sciences on Sri AurobindoMarg that is opposite to INA Market on Sri AurbindoMarg and it was established in 1994.The second one that is DilliHaat,is situated in Pitampura location in North Delhi at the NetajiSubhashPlace and it was establishedin 2008.Dillihaat has mant stall of food that represent each and every state of India and it offers variety in taste and dishes that are available throughout India. The craft stall of the haat keep on changing every 15 days.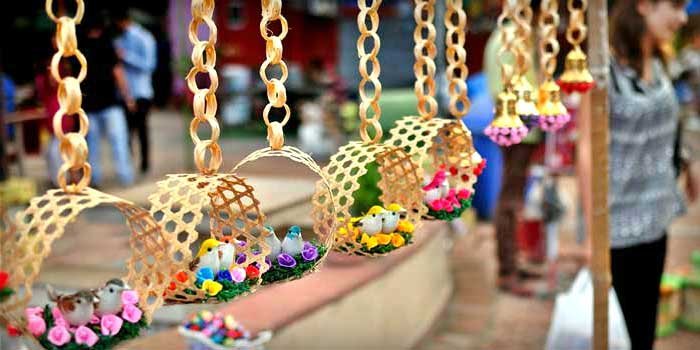 The craftsmenregistered with D.C.Handicraft are only eligible to place their stalls in DilliHaat. In all 62 stalls for selling handicrafts are allotted on rotational basis to the craftsmen and they comprisefrom all over the state of India. The mere payment of INR.100/- is taken from the craftsmen for the period of 15 days to place their product in the stall.The tourist and visitors can get the product at the price that is not burdened with the maintenance cost. Since the DilliHaat is located at the heart of the India that is South Delhi attracts many international and national tourists and visitors throughout the year. The best time to visit the place is during evening time as the haat gets glittered with the lights, which increases the charm of the village and even you can enjoy the diversity that is offered inIndian culture.
Entry Timings: 7:00 am – 6:30pm
Open On: All days except prayer hours
Entry Fee:
Adult: Rs-20, Child: Rs-10
Photography: Allowed